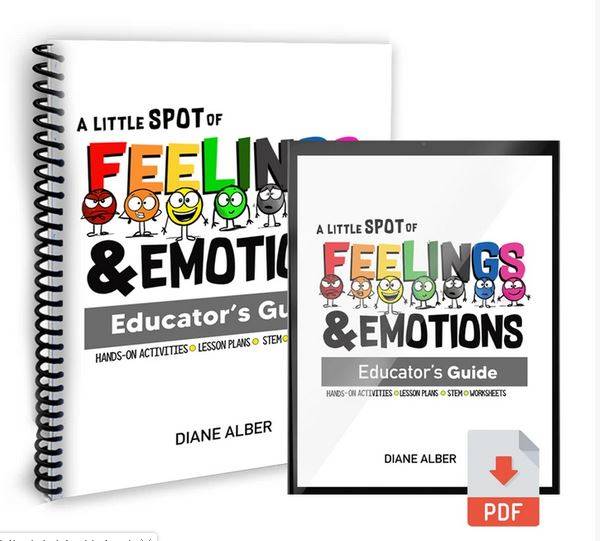 187 page Educator Guide both in spiral bound and PDF is filled with concise lesson format, fun hands-onactivities, helpful photographs, discussion and writing prompts and over100 printables and worksheets.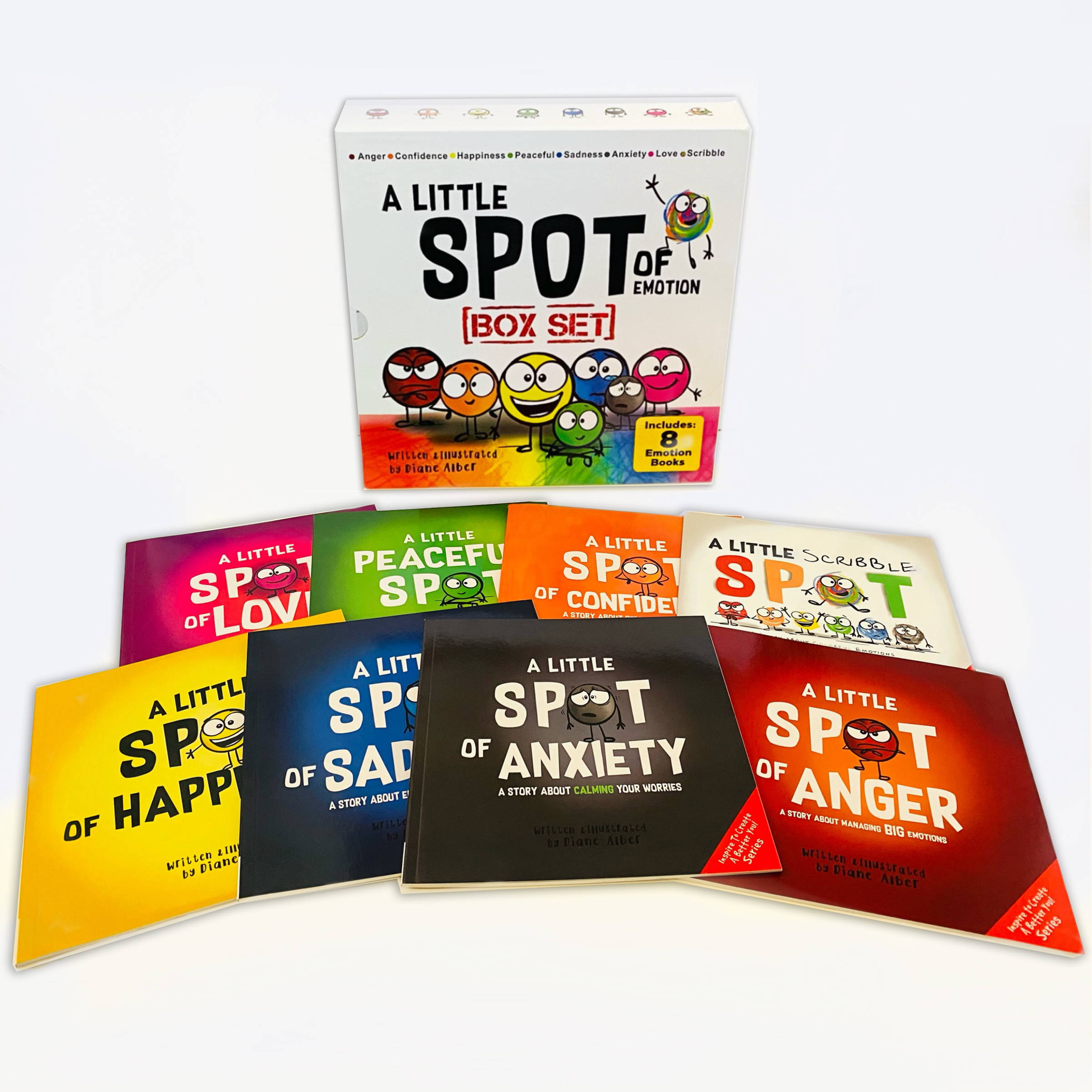 Each SPOT book is colorfully illustrated and provides a fun and entertaining way for any child to learn more about their emotions.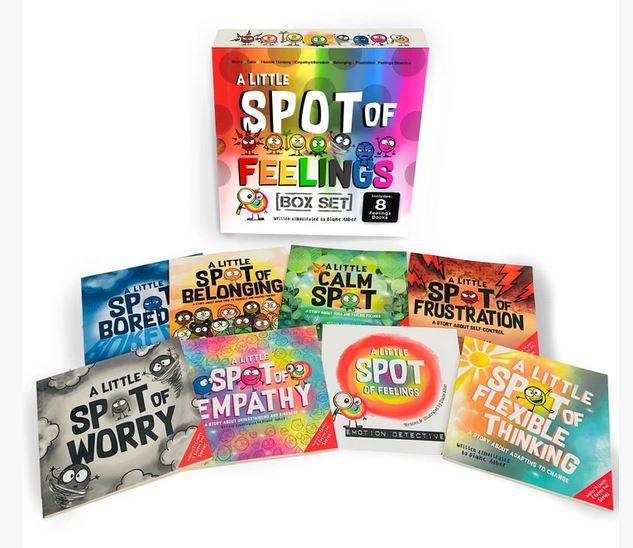 These flashcards are perfect for the classroom. They are available in two sizes, Regular and Jumbo, in small or large groups, parents can use them to help their children understand emotions and connect with them in great conversation and mental health professionals can use them to aid in therapy and help children identify their feelings.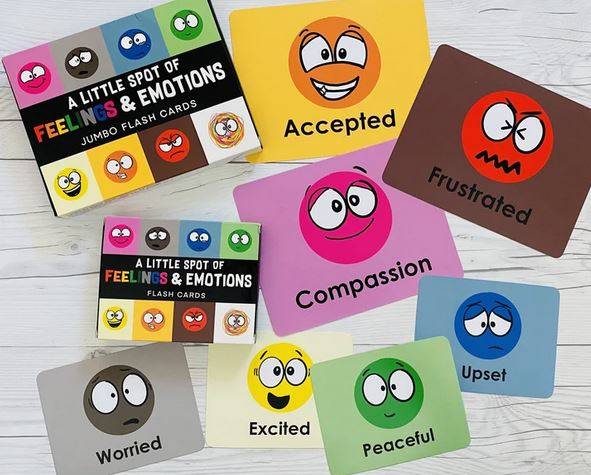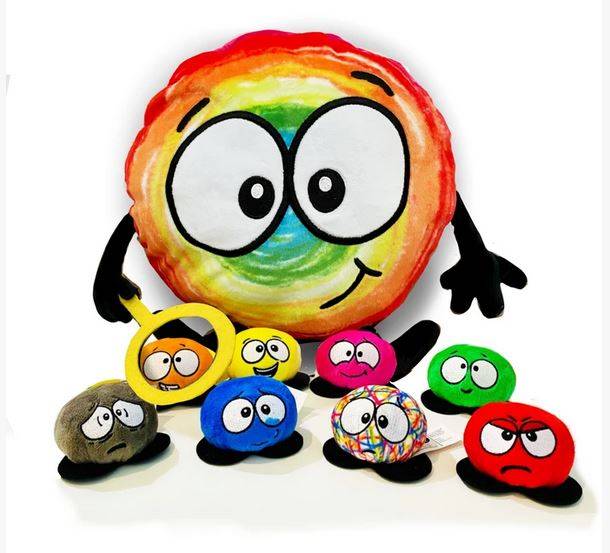 Feeling Detective Plush with 8 Mini Emotion Plushies

8" Feeling Detective with 8 mini plushies (3")! the back of the plush has a zipper where 8 mini plushies perfectly fit inside.
A Little SPOT

Chart and Worksheet Stickers

Sticker book full of spots so your child can pick out any spot they are feeling! Over 1080 stickers!!